Entertainment
Smiling children, happy parents: that must surely be the greatest summer job under the sun!
Entertainment work at home and abroad
Together we will make sure you have the summer of your life. You will be provided with first class training and support. Read all about our entertainment work or do a fun entertainment test first.
Are you cut out for entertainment work?
Are you at your happiest on a sports field in trainers and shorts?

Is your DIY board on Pinterest full of crafts?

 Do you dance 'like nobody is watching' all the time?

Could you replace the presenters of 'Wie is de mol' or 'Ik hou van Holland' without batting an eyelid?
Have you answered at least two of these questions with 'yes!'? Bingo! Then you are cut out for entertainment work!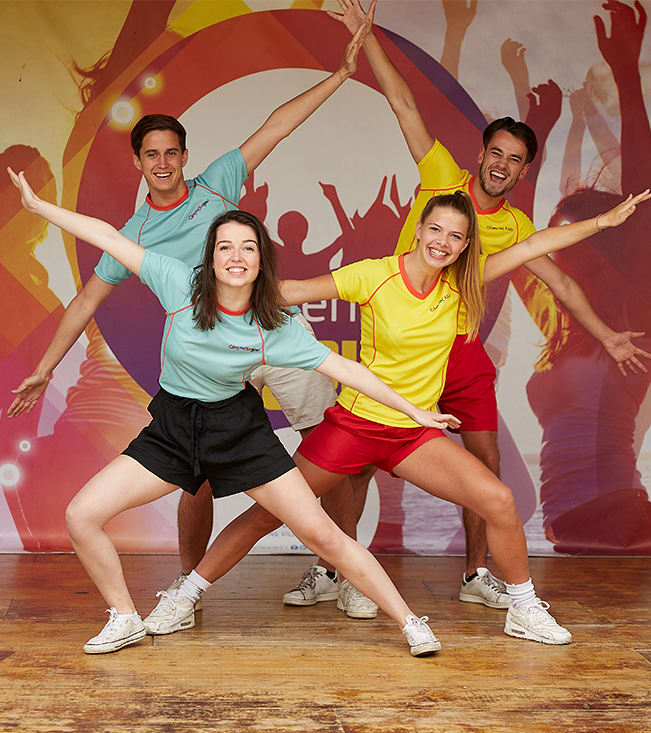 Can you already see yourself in an entertainment team on a campsite abroad?
Working in an entertainment team is the best holiday job there is! Each year we put hundreds of entertainment team members to work in entertainment teams on campsites in 17 European countries.
Energetic, sporty, creative. Just a selection from the dictionary of entertainment teams on campsites. Your guests — big and small — will enjoy a varied range of activities every day. Mini disco, crafts, treasure hunts and hands-on theatre for younger visitors. Sports, games and exciting events for teenagers. Activities for adults. And quizzes and shows for everyone.
Why entertainment work at European Leisure Jobs?
Your reward after another successful activity? The smiling faces of little ones. High-fives from cool teenagers. Applause from adults. You are their superhero. Thanks to you they are having a great time. You work with various target groups, at the best destinations.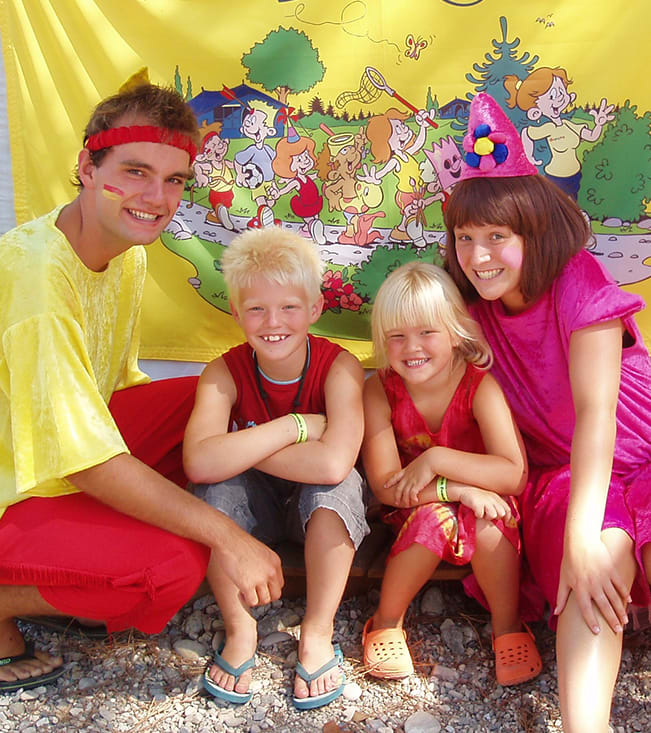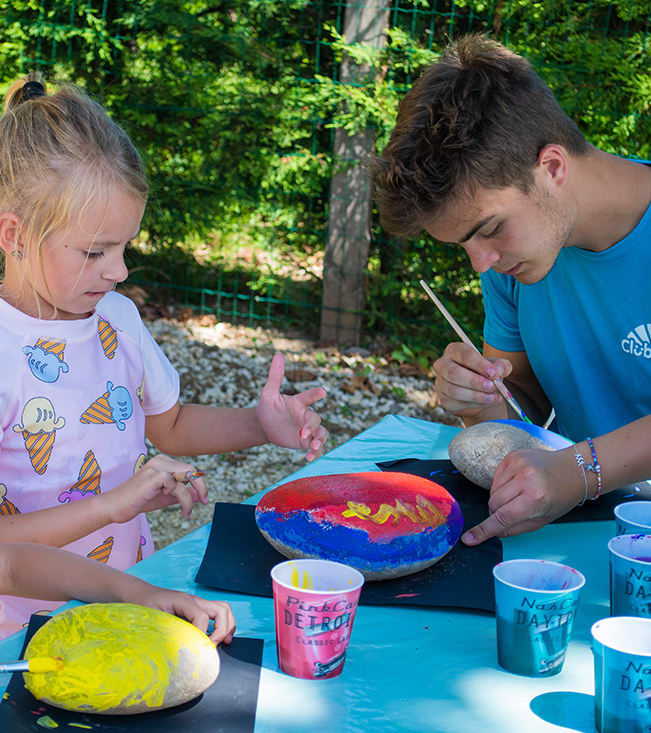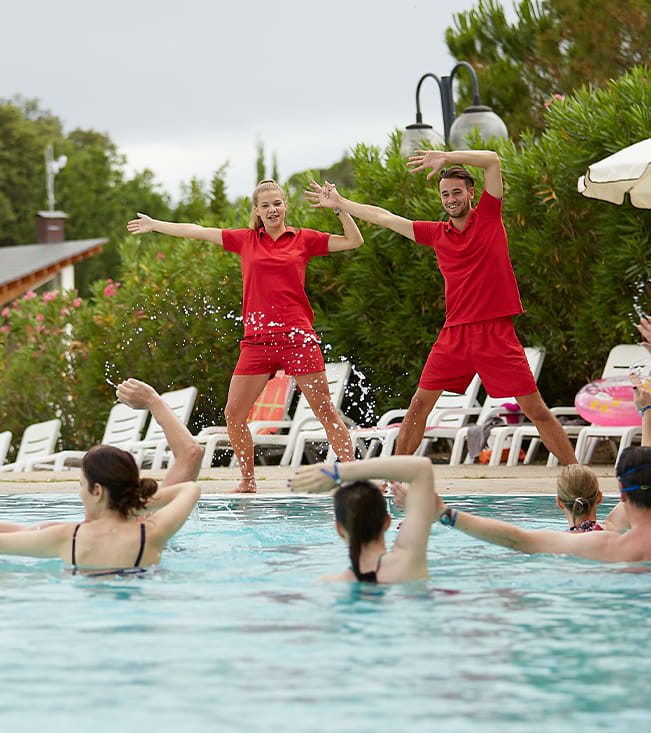 Your workplace
No desk with folders and computer screens. No way. Your office has a swimming pool, floodlights and an entertainment centre. If this sounds like music to your ears, entertainment work is your dream job. 
Check out our entertainment vacancies!
Currently we don't have any open positions.